Glitchy's Adventure

No image description available (yet)

Developer(s)
Crash Kandicoot

Withersoul 235

Platform(s)
Nintendo eShop (Wii U)

Nintendo GameCube (Japan only)

Genre(s)
RPG
Mode(s)
Singleplayer
Rating(s)
ESRB: T

PEGI: 7+, 12+ (formerly)
CERO: C
USK: 12

Series
Super Mario 64 Bloopers
Predecessor
SMG4: The RPG game

Glitchy's Adventure (SMG4's Adventure in Japan and UK) is the sequel to the downloadable Flash game SMG4: The RPG game. Just like it's predecessor, it has to be downloaded (only the Wii U version) in eShop. As this installement is still in the making, not much is known about it. It will be released on August 4, 2015 in North America, August 17, 2015 in Europe and August 19, 2015 in Oceania. A GameCube version is exclusive to Japan (August 11, 2015), but for some reason the Wii U version isn't released there. 
About
Price
The download for the game is free, but there is a slightly modified version with extra's; this costs only $2,76 (has to be paid with a Nintendo eShop Card).
Story
SMG3 tries to turn everyone in Metal. He teams up with several villains, but is ultimately defeated. After the fight, SMG3 collapses into Shadowbugs.
Gameplay
The gameplay is similar to the predecessor, except that it's almost the same as Super Mario RPG: Legend of the Seven Stars.
Enemies
Possible enemies are:
Returning
Super Mario Bros. 2/BS Super Mario Bros. USA
Spark
Birdo
Shy Guy
Cobrat (Red)
Cobrat (Green)
Porcupo
Pidgit
Beezo/Shy Away
Super Mario World
Super Mario Bros. Special
Sidestepper
Firefox/Sigebou
Super Mario Advance
Hotel Mario
New
Bosses
Possible bosses are:
Trivia
This is the only Super Mario 64 Bloopers installment to be released in Japan.
This is the only SM64 Bloopers game to not feature Mario.
There's an gameplay video showing SMG4 losing against Mr. Unon.

There's also another gameplay video of SMG4 fighting Shy Guy, in control. A third one shows the second fight againt Shy Spooky and a fourth against Ganoll. There's also a fifth video.

This is the second installement of the series where Shy Guy is controlled, enthralled, mesmerized or turned in a whorson, the first being Super Mario 128, where DragonSoul turned him in Desperation Shy Guy.
The Gamecube version was only released in Japan, as a ultimate collector's set (a Wii, 3DS or Wii U game modified for the old GameCube).
Nintendo Network and Wi-Fi Connection can be used for in-game purchases.
Gameplay Videos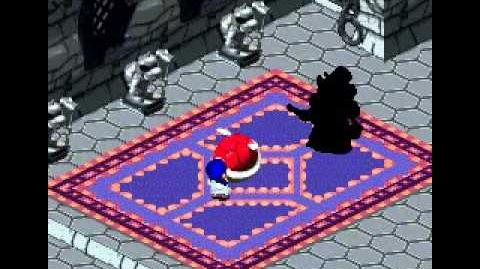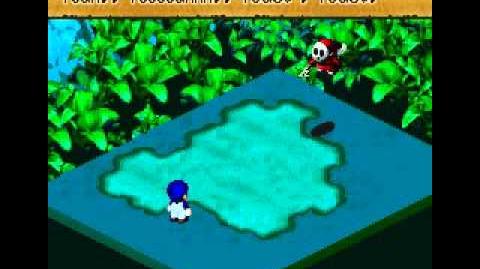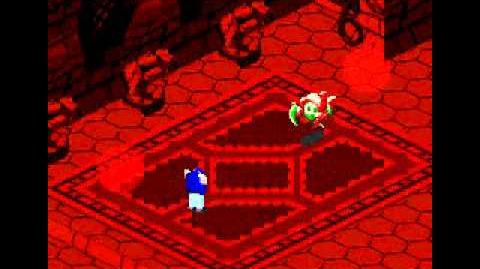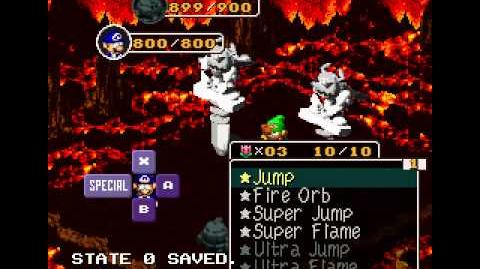 Ad blocker interference detected!
Wikia is a free-to-use site that makes money from advertising. We have a modified experience for viewers using ad blockers

Wikia is not accessible if you've made further modifications. Remove the custom ad blocker rule(s) and the page will load as expected.