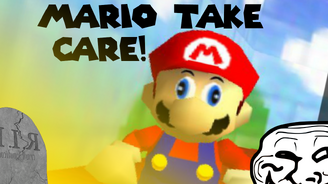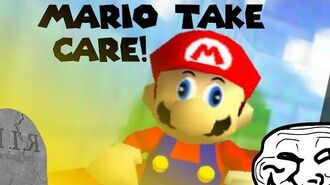 Plot: Crash Kandicoot get tired of always watching the castle, and decides to let mario take care of the castle. Mario then start explaining what happened, but in 'his way'. Luigi says he's hungry, and that he want some food. Mario says he won't do it, but he is forced to go, since he is taking care of the castle. He finds free spaghetti, but he don't have money, so he asks RoxasiaMario some money, he rejects, but mario later say that Crash Kandicoot died, so Roxasia would give him money. But instead, Roxasia leaves and tell everybody what Mario said. Mario thinks:
Everybody will go to a funeral that don't exist.
And he have a idea, the next day, mario is seen sleeping, But Crash came, to make things worse.
Roxasia hear Crash's voice, and enter the castle.
Trivia
In 3:34 , a Shot sound is there, but can't be heard, because the music start right before the sound.
Ad blocker interference detected!
Wikia is a free-to-use site that makes money from advertising. We have a modified experience for viewers using ad blockers

Wikia is not accessible if you've made further modifications. Remove the custom ad blocker rule(s) and the page will load as expected.