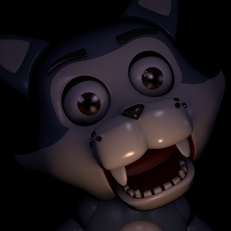 SM64:Candy is Sugar? is a video that was made by SMG4 (Note that it does not exist there).
Characters
Unused Content
There was going to be a scene where penguin gave Mario his favourite food.However,the reason why it was scrapped was unknown.
There was also going to be a scene where Tubby Wona along with Old Candy and Blank trying to kill Mario because of Tubby Wonka remembering him the past few years until it was scrapped.
Mistakes
When Cindy meets Mario and dances with him,a lollipop runs past the screen in 0 seconds.this is likely a mistake.
Trivia
The Title Candy is sugar Is a Reference To Candy the cat From FNAC And Sugar The Cat From TRTF
Ad blocker interference detected!
Wikia is a free-to-use site that makes money from advertising. We have a modified experience for viewers using ad blockers

Wikia is not accessible if you've made further modifications. Remove the custom ad blocker rule(s) and the page will load as expected.